Hailing from Sydney, Boulevarde ​are the musical duo preparing to leap onto the scene with their debut single 'I Needed You Feat. Nick De La Hoyde'. Walking a fine line between pop and indie Boulevarde highlight songwriting sensibility beyond their years. 
We asked the duo what things they need in their life right now.
Top Things you NEED in You Life Right Now with Boulevarde 
C H I L L I
Humans are literally the only animals in earth to consume something that inflicts pain for pleasure. I think maybe we just got so bored with food we decided to make it hurt us. Part of what makes Boulevarde such a strong union is our shared passion for the burn.
D A N K  M E M E S
We used to write letters, then we sent emails, we used to use online chat. Now only the most sincere form of communication is used amongst loved ones – tagging them in dank memes. You know who your true friends are when you hit that @ symbol in the comments and you don't even have to search for their name. We tag each other in an unhealthy amount of memes per day. It keeps us going.
2 0 1 2  M A C  M I N I
Have you ever had a friend who you treated so badly, yet they were still always there for you when you needed them? And they were like small and silver, and packed with technologies. Three words. 2012 Mac Mini. The very first Boulevarde track was conceived on our Mini, it literally handles everything we throw at it.
N O I S E  C A N C E L L I N G  H E A D P H O N E S
Imagine, you're looking out over a tranquil lake. Sparrows whisper sweet nothings in your ear as you sip Prosecco and nibble away at the little picnic you've laid out for yourself. Snap back to reality (oh, there goes gravity) – you've taken off your Bose QC35's and you're slammed up against the cold window of a sweaty, smelly Sydney Train's carriage. How can it be so cold, yet so sweaty in here? You ask yourself. Oh well, at least you have your noise cancelling headphones.
M U S I C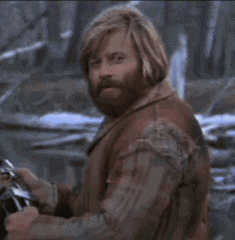 Check out the new music video